Rental Scams – "Is That Home For Rent" – How A Simple Question Almost Cost My Client a Closing
It seems like an innocent question about a home that is actually "For Sale."  "Is this home for rent?"  "Would the owner consider renting the home?"  As professionals in the real estate industry, Brokers and Agents hear this question on a pretty regular basis but as I found out the hard way, there can be much more to the story.  We all know that rental scams are becoming more common but owners, agents and the general public can protect themselves from becoming a victim of this crime by applying a bit of common sense.  The following is a synopsis of a situation that occurred recently on one of my listing.  One potential tenant figured it out and the other was not so lucky.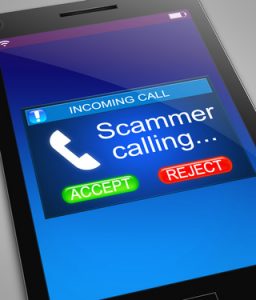 The online "For Rent" ad probably seemed accurate enough.  There were pictures of the home (most likely stolen from the real online listing) and the description seemed accurate enough (again probably lifted from the online listing).  Both potential tenants were simply looking for a home to rent and they each thought they had found the perfect place.  They had found a 4/2.5 two story with full basement in immaculate shape in East Cobb's Walton High School district for $900.00 a month.  (For those that don't know this area; that does not exist!)  They both called the number listed and left their contact information and this is where the "con" starts.
An individual who sounded knowledgeable returned their call and told them about the house.  In one case, the individual even impersonated my client by name.  They reportedly told the potential tenants that the property was still available "for rent" and that they would be happy to rent it to them.  The tenants just needed to provide the security deposit to secure the property.  Sounds fine so far, right?  Here is where this seemingly innocent rental inquiry turns into a horror story.  The potential tenants were told to do a drive by and see if they liked the home.  Both potential tenants evidently drove by and saw a real estate sign and just assumed it was legitimate.  They liked what they saw and made plans to rent the property.  Here is where our two potential tenants took different paths.
The next step in this fake rental is for the fake landlord to secure the money.  To do that, they tell the tenants that the should send a "cashiers check" to secure the property.  This is where warning signs should flash as your first tip that something might be wrong.  In both instances, the tenants were told to send the cashier checks to "out of town" post office boxes.  Tenant 1 got curious and called the number on my sign.  When Tenant 1 told me the "fake landlord" had asked them to send the money to Canada, I was glad I was there to tell her it was probably a scam.  The house was not listed for rent and my owner's lived in town.  Tenant 2 was not so fortunate and reportedly sent an $1800.00 cashier check to a location in Las Vegas.  I told them a representative for Tenant 2 that the home had never been for rent and that my clients were local.  I was sorry to say that the money may never be seen again!  I informed my clients about what had happened and advised that I would keep a closer eye on the property.
While I felt bad for Tenant 2, there was nothing I could really do and so we moved towards closing thinking this issue was resolved.  We did not realize until the morning of closing that the issue was still very much alive.  Tenant 2, with the assistance of people he trusted, decided to file a "mechanics lien" against the home at the county courthouse the morning of closing and then sent an email alerting me that a lien had been filed.  At first, I thought this was a scam as well but my responsibility to the Seller (and Buyer) told me to forward the email to the closing attorney for his advice.  Several calls and a trip to the courthouse later, we found that someone had indeed filed a mechanics lien against the property.  It turned out to be my second rental inquiry whom I have referred to as Tenant 2.  He was doing whatever he could to recover the hard earned money he had sent to the scammer and someone told him filing a mechanics lien was a good idea.  Wrong!
If you have worked in this business for a while, you most likely know that first of all, a mechanics lien is generally filed by a workman or contractor who has not been paid by the owner of property where the work was completed.  Second, the lien would have to "perfected" meaning someone would have to show proof to the courts that it was a legitimate claim.  The issue that morning was neither of those pieces but the simple fact that there was now a "cloud" on the title and we could not close without it being dealt with.  Thankfully, we had a very knowledgeable closing attorney in Lon Thomas (Thomas & Brown, Marietta) and he advised that we could "bond" (means pay) a specific dollar amount to the county clerk/courts to get through closing.  The money would be held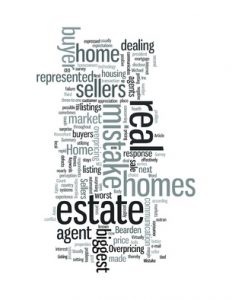 until the lien was either judged to be invalid or after 365 days with it not being perfected.  My clients and I agreed on how the bond money would be handled and we agreed to a course of action.  The loan closed.  From the filing and email, we sought out the individual that had filed the lien and learned that they trying to recover the money and also wanted to make sure that my client was not the scammer.  After a lengthy conversation, Tenant 2 agreed to sign the lien release and the issue was resolved to everyone's satisfaction.  My clients elected not to pursue any other avenues but unfortunately, the young man's money was gone.
Other agents I have shared this story with have had instances of a variation of this scam.  In the variation, fake landlords will meet with the potential tenant, collect a money order and actually give the "tenant" a key to the home.  The agents learned about the scam when they were called by the "potential tenants" to say that the key did not work only to be told that the house is NOT for rent or that they had given money to a fake landlord.
The bottom line is you need to be very careful when dealing with any real estate transaction.  Meeting the landlord & their agent at the home in question is always a good practice as is taking someone with you to see the home.  Request for money orders and cashiers checks should raise suspicions  and be handled with care but depending on the situation, may be required.  What should never be required is to mail a cashier check out of the country.  Alarms should go off when that request is made.
Both Seller and Buyer in this situation used the services of full time Realtors.  My thanks to fellow Realtor, Scott Tanger with the Page Morgan team for their assistance in getting this home to closing.   It is truly a case in proof that utilizing the services of a full time Realtor is a good practice.  As one of the participants at closing so eloquently stated, "this would not have closed without the professionals around this table that made it happen!"
Patrick Rary, Broker – Atlanta Real Estate Brokers